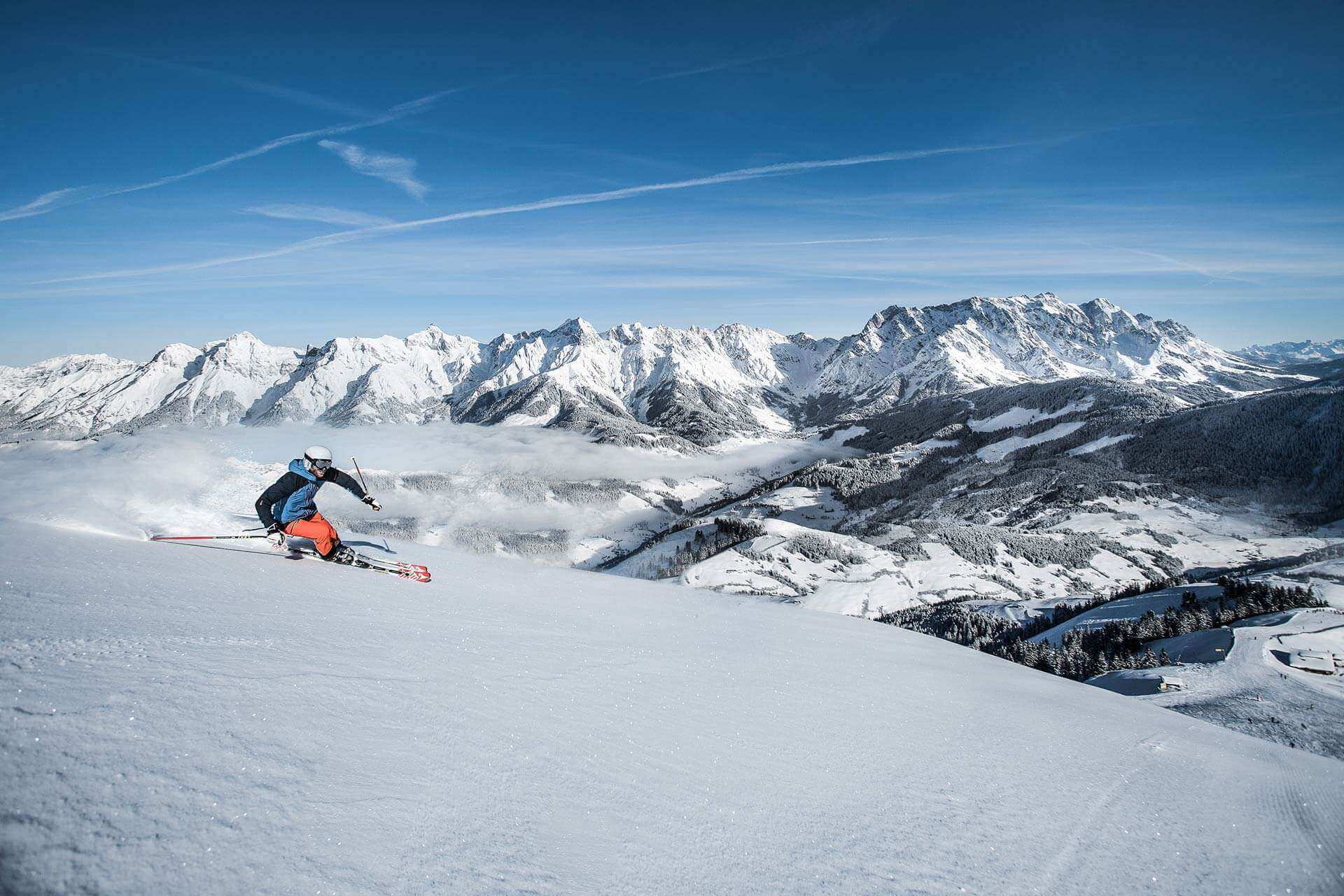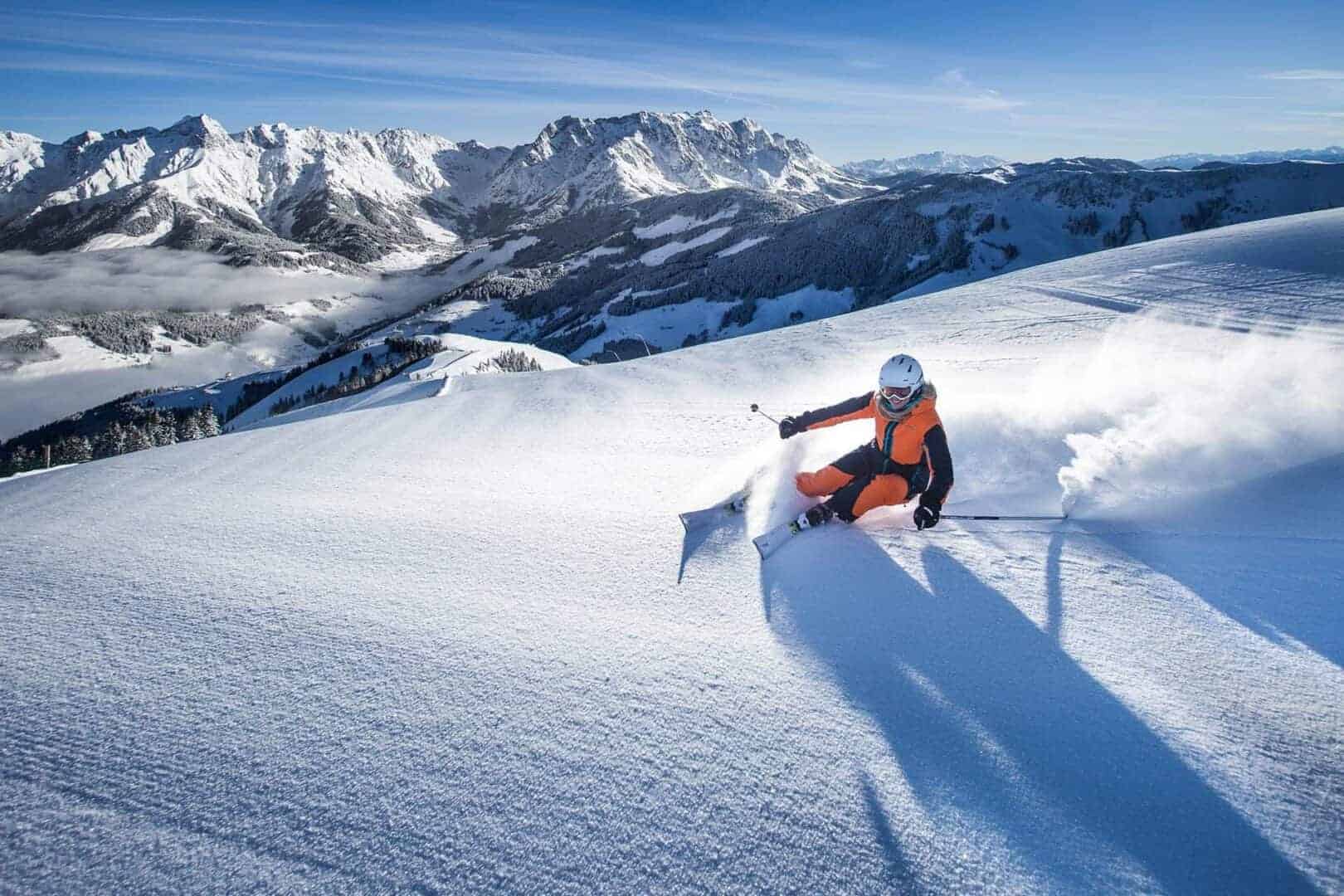 Sport 2000 Maria Alm
Ski school, rent a ski & lift-tickets in Maria Alm
BOOK ONLINE -15%
Our Service features
Bootfitting & Ski- und board service and more
BOOTS like HEAVEN
Fit, comfort and performance – Atomic Memory Fit technology takes ski boots to a new level. The new heat-fitting technology allows the shell, cuff and liner of the boot to form exactly to the skier's foot, ankle and leg structure. The result: a perfect fit. First, the boot shell is heated in a Memory Fit oven fot five minutes. After that the consumer puts on the heated boot on and stands motionless for two minutes allowing the boot memorize the shape of the foot.
And finally, the boot is let to cool down for five minutes. After the process has been completed, the consumer has a pair of fully tailored ski boots. The whole procedure takes just 12 minutes.
"Consumers get the best fit, highest level of comfort and best performance in a very single way"
Sportmode
The alpine good looks of the Spyder Jackets are in its asymmetricial design, contrasting thumb hole cuffs, and eye-popping color choices. Throw in GORE -TEX®, 3M Thinsulate, interior stretch paneling, internal pockets and more, and you have all the bells and whistles a skier needs to maximize a day on the slopes.
TECHNOLOGY
GORE-TEX® is ideal solution for all kinds of winter sports; it's durably waterproof, windproof and highly breathable and boasts a "Guaranteed to keep you dry" promise. 3M™ Thinsulate™. Thin yet protective, the trusted warmth of 3M™ Thinsulate™ Insulation is your low-profile answer to cold. The microfibers that comprise  3M™ Thinsulate™ Insulation efficiently trap insulating air, reflect radiant body heat, and deliver warmth that is two times greater than down and other polyster insulations, when equal thicknesses are compared.
Ski & Board Service
"Crystal Inline" Service form Montana. The MONTANA technology of base grinding structures on the base of skis and snowboards precisely to optimize gliding properties in accordance with all snow conditions. For this, MONTANA has developed with the CRYSTAL INLINE a efficient service machine. For side edge grinding MONTANA service machines, grind the ski and snowboard side edges at a precisely defined angle along the entire lenght. And for wax and polishing MONTANA units provide the best possible gliding characteristics for ski and snowboard bases.
Skitest & buy
Buy your skis without any risk. First test out your equipment on the slopes and buy them only when you are satisfied – that is the motto from SPORT 2000 Maria Alm. You can rent and test the novelties and innovations skiis and boards of the season. Afterwards you have the opportunity to buy the material. At the same time, up to two days of rental fees will be deducted from the purchase price. In that way you do not buy a pig in a poke. Instead you know what you get for your money.